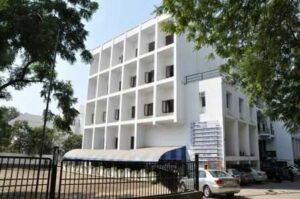 Establishment and History
R J Tibrewal Commerce College (formerly known as L.J. College of Commerce) was established in the year 1982, with an aspiration to provide the society, leaders and innovators of tomorrow. Principal B. M Peerzada, a prominent academician and the Dean-Faculty of Commerce , Gujarat University from 1971 to 1972 , 1976 to 1979 and 1979 to 1982, took up the challenge. He had the skill and the experience to address this Herculean task and brought-together seven distinguished people who were the Who's-Who of the academic field for this purpose.
RJTCC began modestly with self-financed resources from rented premises, with meagre infrastructure, in an under-developed slum area, attracting students from relatively poor academic background.
No compromise, however, was made when it came to the quality of the faculty selected. This is evident from the fact that out of 23 faculty members, nine are gold medalists, Seven PhDs, five M.Phils and six are professionals.
Slowly but surely the college gained a strong foothold in academic circles and now holds a formidable position of one of the best colleges in the city. Today the college operates from its own premises with a built-up area of 31,500 Sq. feet with airy classrooms and efficient infrastructure that includes a library that is a veritable treasure of knowledge with a 12-hour access and state of art computer labs. The best reflection of the college's progress is in the intake of the students which has undergone a tremendous change from the initial 40 – 50 % cut off for admission to the present 80% and above. The composition of classes has also changed from the three Gujarati Medium classes and one English Medium class to the present three English Medium classes and one Gujarati Medium class model.
Affiliation
The University Grants Commission granted recognition to the college under 2F and section 12b on 6th March 1985.
The college was granted affiliation to the Gujarat University on 15th June 1982.